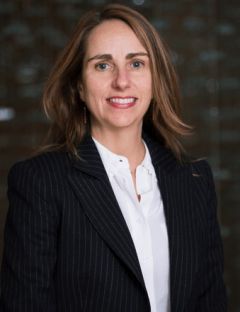 Susan Gauthier
Director of Clinical Research
Associate Professor of Clinical Neurology
Biography
Dr. Susan Gauthier received her D.O. degree from the Philadelphia College of Osteopathic Medicine. After completing her neurology residency at the Boston University Medical Center, where she served as Chief Resident, Dr. Gauthier was a recipient of a three-year National Multiple Sclerosis Society (NMSS) clinical trial training fellowship, which she completed at the Brigham and Women's Hospital in Boston, and received an M.P.H. from the Harvard School of Public Health. Upon her joining the clinical staff at the Weill Cornell Multiple Sclerosis Center (WCMSC) at Weill Cornell Medical College, she was a recipient of the Feil Family Clinical Scholar Award.
Dr. Gauthier established the clinical research infrastructure at the WCMSC, which includes a highly productive collaboration with the department of radiology. Her research is focused on the translation of early-stage imaging techniques to explore biological mechanisms at play in multiple sclerosis, with a specific interest in quantification of myelin and inflammation. Dr. Gauthier has received research awards from the NMSS and various pharmaceutical companies. Her work has been recently recognized through frequent presentations at international meetings and numerous publications in peer-reviewed journals. Dr. Gauthier is frequently an invited speaker at imaging-based international meetings and has developed herself as a leader in the field of MS quantitative imaging. She is a member of the editorial board of the Journal of Neuroimaging and serves a scientific reviewer for the NMSS. Dr. Gauthier has mentored a number of postdoctoral candidates, residents and research fellows as part of her active research program.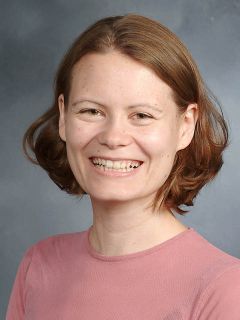 Ulrike Kaunzner
Assistant Professor of Neurology
Assistant Attending Neurologist
Supervising Attending Neurologist
Biography
Dr. Ulrike Kaunzner studied medicine in Paris and Jena, Germany, and received her medical degree from the Friedrich Schiller University in Jena. She then continued her postdoctoral training in neuro-inflammation and neuro-immunity at Rockefeller University in New York. After her internship and neurology residency at the New York-Presbyterian Hospital/Weill Cornell Medical Center, she completed a multiple sclerosis and neuroinflammation fellowship at the Judith Jaffe MS Center of Weill Cornell Medicine. Dr. Kaunzner is board-certified for psychiatry and neurology and is a member of the American Academy of Neurology.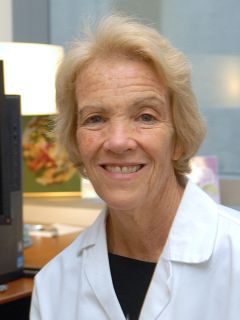 Nancy Nealon, M.D.
Biography
Dr. Nancy Nealon received her medical degree from Penn State. Her medical residency and neurology residency were both conducted at NewYork-Presbyterian Hospital/Weill Cornell Medical College. Dr. Nealon completed a neuro-oncology fellowship at Memorial Sloan Kettering Cancer Center in 1979 and a nerve muscle and electrodiagnosis fellowship at Columbia University in 1982.
Dr. Nealon now focuses her years of clinical neurology experience on working with MS patients and participating in clinical trials.
Jai Perumal, M.D.
Attending Neurologist
Assistant Professor
Director of the Madlyn Borelli MS Center at Montefiore Nyack Hospital
Biography
Dr. Jai S. Perumal received her medical degree from Stanley Medical College in India. She completed her internal medicine internship and neurology residency at Wayne State University in Detroit, Michigan, where she was chief of neurology. She then completed her two-year clinical neuro-immunology fellowship including multiple sclerosis at Wayne State University. She is a recipient of the Sylvia Lawry Fellowship of the National Multiple Sclerosis Society. She is a Feil multiple sclerosis clinical scholar at Weill Cornell Medical College. She has presented at several neurology meetings and conferences and has been published in several peer-reviewed journals. Dr Perumal is board-certified for neurology with additional specialized training in demyelinating disorders including multiple sclerosis.
Dr. Perumal's research interests include disease phenotypes in multiple sclerosis, MS therapeutics and ethnic influences on disease characteristics. She also has an interest in MS variants including Devic's disease (neuromyelitis optica), transverse myelitis, and central nervous system manifestations of other autoimmune diseases including SLE and sarcoidosis.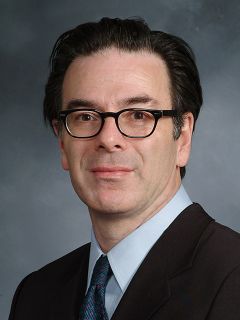 Timothy Vartanian